Safeguarding
We take the safety of our children extremely seriously at Flatts Nursery School and Day-care. We endeavour to provide a safe and welcoming environment where children are respected and valued. We are alert to the signs of abuse and neglect and will follow Kirklees policy and procedures to ensure that the children receive effective support, protection and justice.
Abuse and neglect are forms of maltreatment of a child. Someone may abuse or neglect a child by inflicting harm or by failing to prevent harm. Children may be abused in a family or in an institutional or community setting, by those known to them or by a stranger, for example, via the internet. They may be abused by an adult or adults, or another child or children. Child abuse can have major long-term effects on all aspects of a child's health, development and well-being.
We also help children to keep themselves safe through our practical curriculum where we learn about how to take care of ourselves and wash our hands, how to play nicely with each other and share. We also learn how to take appropriate risks and how to stay safe on our outdoor equipment. We have a road safety week where we learn about staying safe in our local area and we do lots of cooking so we know how to stay safe in the kitchen.
Many people worry that their concerns might be wrong, or that they will be interfering unnecessarily.
If you are in any doubt about reporting your concerns
don't think 'What if I'm wrong?', think 'What if I'm right?'.
Designated Safeguarding Lead (DSL) at Flatts Nursery
Andi Gilroy-Sinclair – Headteacher

Deputy Designated Safeguarding Leads (DSL)
Lindsey Robinson & Joanne Smithson
Flatts Nursery School and Day-care: 01924 456771
Kirklees Duty and Advice: 01484 456848
NSPCC: 0808 800 5000
Childline: 0800 1111
If you have an immediate concern where a child is in danger now please call 999.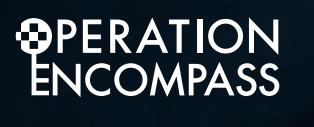 We are also part of Operation Encompass, this means we work in partnership with the police. Click the link at the bottom of the page to find out more.