Increase finger strength
Challenge: Getting Dressed: Increase hand muscle strength. (Fine motor skill)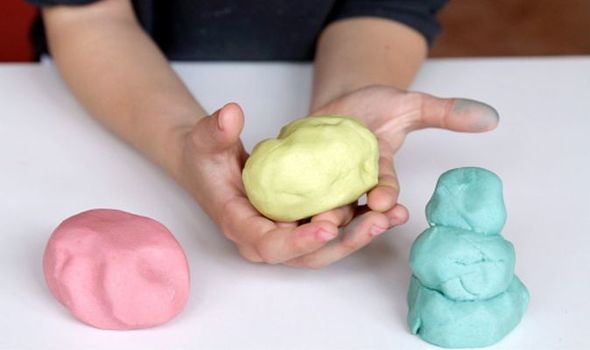 Resources: Play dough recipe, (see below) 2 x bowls, spoons.
What can I do as a parent/carer?
Make playdough with your child, encouraging them to help add the ingredients, choose the colours and
have discussions about what you are both doing.
Have a supply of loose parts available. These are items like rolling pins, cookie cutters, 'things' to stick
into the playdough, such as pasta or items that will help them to create and be imaginative.
Observe what your child is doing, don't be tempted to interfere and take over your child's project.
Make a range of playdough colours (normal poster paint can be used instead of food colouring), to
encourage your child to roll, pinch, kneed, twist and dig holes with their fingers.
Add different items when your child plays with the playdough, this will help encourage the play and
creativity and muscle strengthening.
Supports your child to:
Develops fine motor skills needed for fastening buttons, zipping up zips.
Develops finger grip and finger strength for pulling on and taking off clothes.
Develops hand to eye coordination, helping your child to dress independently.
No-cook playdough recipe
2 cups of flour, plus extra for dusting your board
1 cup of salt
2 cups of warm water
Food colouring or poster paints
2 tablespoons of vegetable oil
2 large bowls
Spoon
How to make playdough
Mix together the flour and salt in one bowl, and the water, oil and a few drops of food colouring in the other bowl
Pour the oil, water, and food colouring mix into the bowl with the flour. Mix together
Dust a flat surface with flour. Place the dough mix on top and knead for a few minutes until smooth and pliable.
Leave to cool completely and then your homemade playdough is ready for little hands! Store in the fridge in an airtight container to keep fresh.